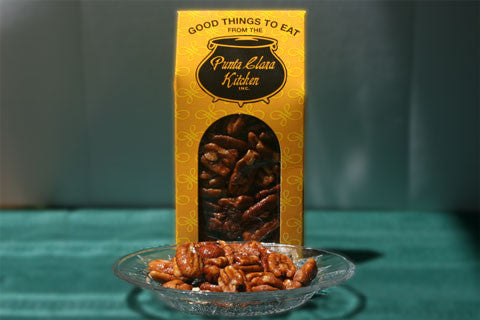 Coated & Candied Pecans
Fresh, hand selected jumbo halves from the heart of pecan country, roasted in peanut oil and salted for your enjoyment. These roasted, salted pecan halves may be robed in milk, white, or dark chocolate to your taste.
Sugar Coated Pecans are made with brown sugar for a traditional taste experience. And don't forget Praline Pecans - these top quality pecans are coated in delicious praline candy made with old-fashioned cane sugar. Our Margarita Pecans are glazed and dusted with key lime goodness. Serve these at your next party in a margarita glass! Butter Crunch Pecans are crispy, light, and buttery. These perfectly glazed pecans will become your new passion. Serve them at parties, over ice cream, or even on a salad. Packaged in a decorative containers. 10 oz.