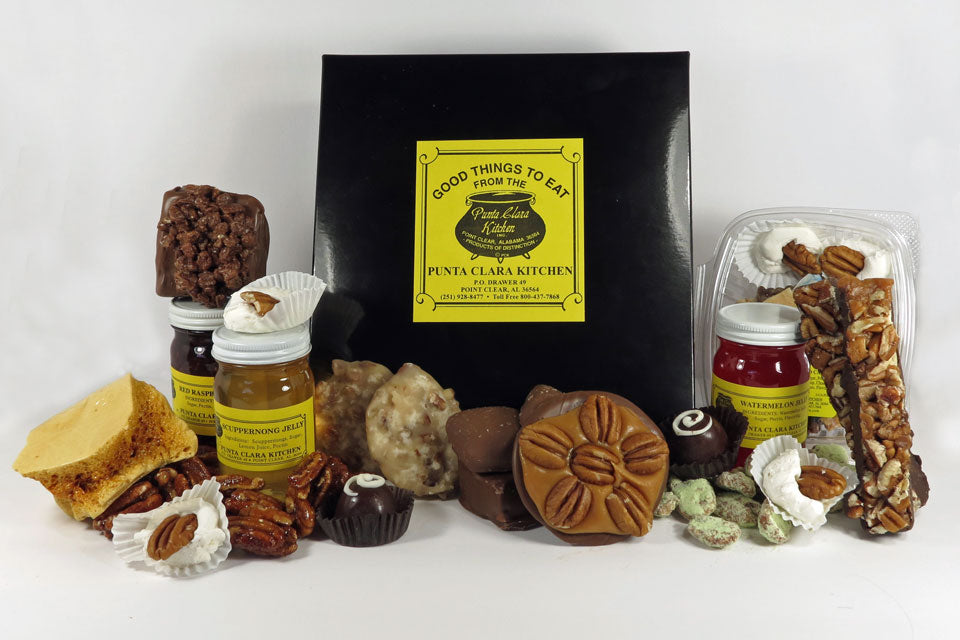 Black Kettle Club (yearly subscription)
NEW! Lots of love and sweetness coming to you four times a year! Each quarter you or a loved one will receive a box with two of our best-selling Jams & Jellies and a sampling of some of our homemade best sellers like Pralines, Fudge, Divinity, Polliwogs, Bourbon Balls, and Sponge Candy (just to name a few). A thoughtful way to show love and support to college kids, parents, or special friends.
Boxes ship February, May, August, and November. You choose when to start.