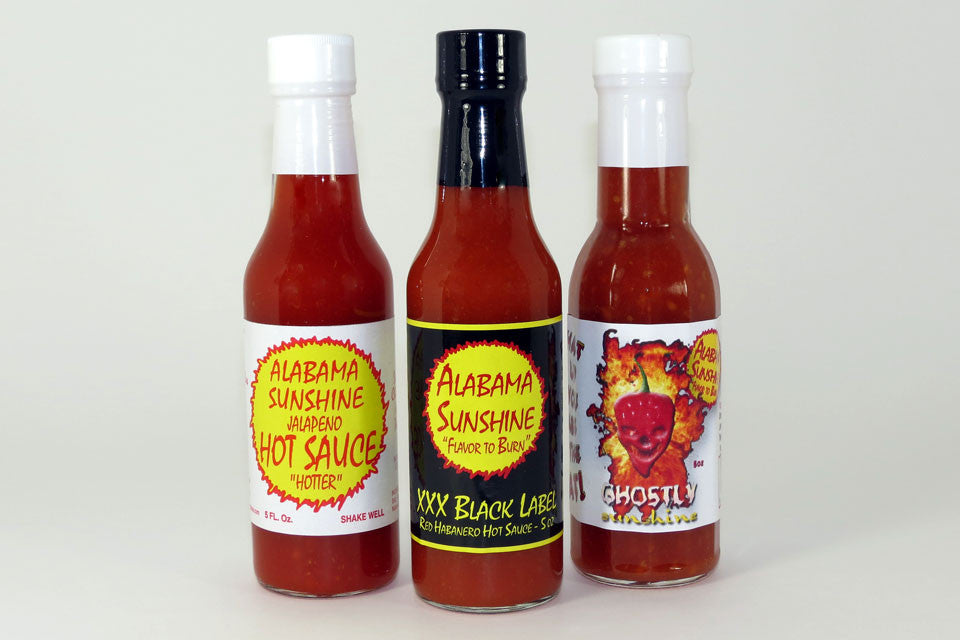 Alabama Sunshine Hot Sauce
Alabama Sunshine hot sauces have "Flavor to Burn". These hot sauces are made right here in Alabama using red and green jalapeno peppers, red habaneros, and the " hot granddaddy" ghost chili peppers.
Hot Box includes Red Jalapeno Original Hot Sauce, XXX Black Label Red Habanero Sauce, and Ghostly Sunshine made with ghost chili peppers.
Bottles are 5 oz. each.