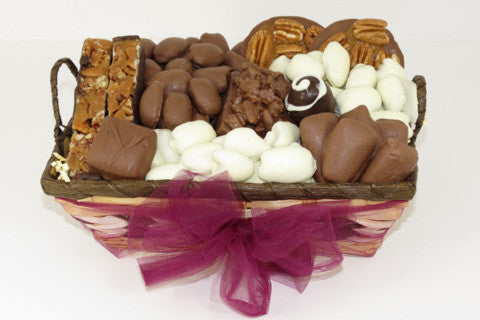 Chocolate, Chocolate, Chocolate
A basket full of just that - all things chocolate!
Gift includes Milk Chocolate Covered Pecans (10oz), White Chocolate Covered Pecan Halves (10oz),a Polliwog, 2 pieces of Pecan Driftwood, a Bourbon Ball, 2 Chocolate Covered Caramels with Sea Salt, and 1/4 pt. of Chocolate Topping all packed in a decorative basket.