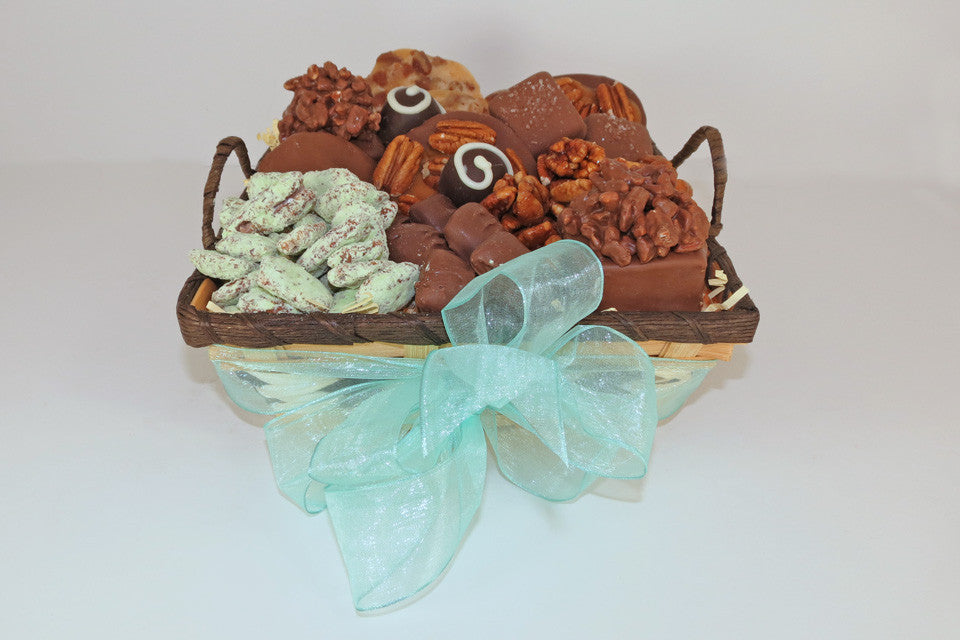 Classic Sampler Basket
We believe in "Everything in moderation" - even moderation! That's why we've filled a basket with a little bit of LOTS of goodies. Individually wrapped favorites, so everybody gets some. Perfect for office gifts or family parties. 
Gift basket includes 2.5 oz. Butter Crunch Pecans, 2.5 oz. Margarita Pecans, Chocolate Covered English Toffee (3oz), 2 Pralines, a Polliwog, a chunk Heavenly Hash, 2 Chocolate Covered Caramels with Sea Salt, a Goober Pie, and 2 Bourbon Balls.